Salvia Softbra matisse blue
Regular price

$104.00 USD

Regular price

Sale price

$104.00 USD

Unit price

per
Size Guide
Oh Salvia,
with her, delicate leaves nestle against your body.

Softbra,
a light, comfortable fit,
one that doesn't pinch,
one you don't feel.
Unwired, comfortable.
Adjustable at the straps
and at the back with a hook.

At the beginning, it's better if it's a little tighter,
like a tight hug,
but over time it adapts to you and your body.
Measure your underbust measurements,
it will be worth it for the perfect fit.
Take your time for the first fitting,
keep it on for 30 minutes.
Kiara wears 80/85L
Camille wears 70/75 XS
Nahomi wears 80/85 L
If you are unsure about the size, you can check out our Size Guide.
The colour iridescent,
as slightly bicoloured
due to the material composition
of synthetic and natural fibre.
Product information Salvia
19.8 Elastane
26.0 Cotton
13.0 Viscose
41.1 Polyamide
What makes the lace unique is its 40% natural fibre content.
That is why it feels so particularly soft and fine.
Hand wash only.
As the pieces are sewn by hand in our studio, there may be minimal deviations.
Photos: Maria Ritsch
Share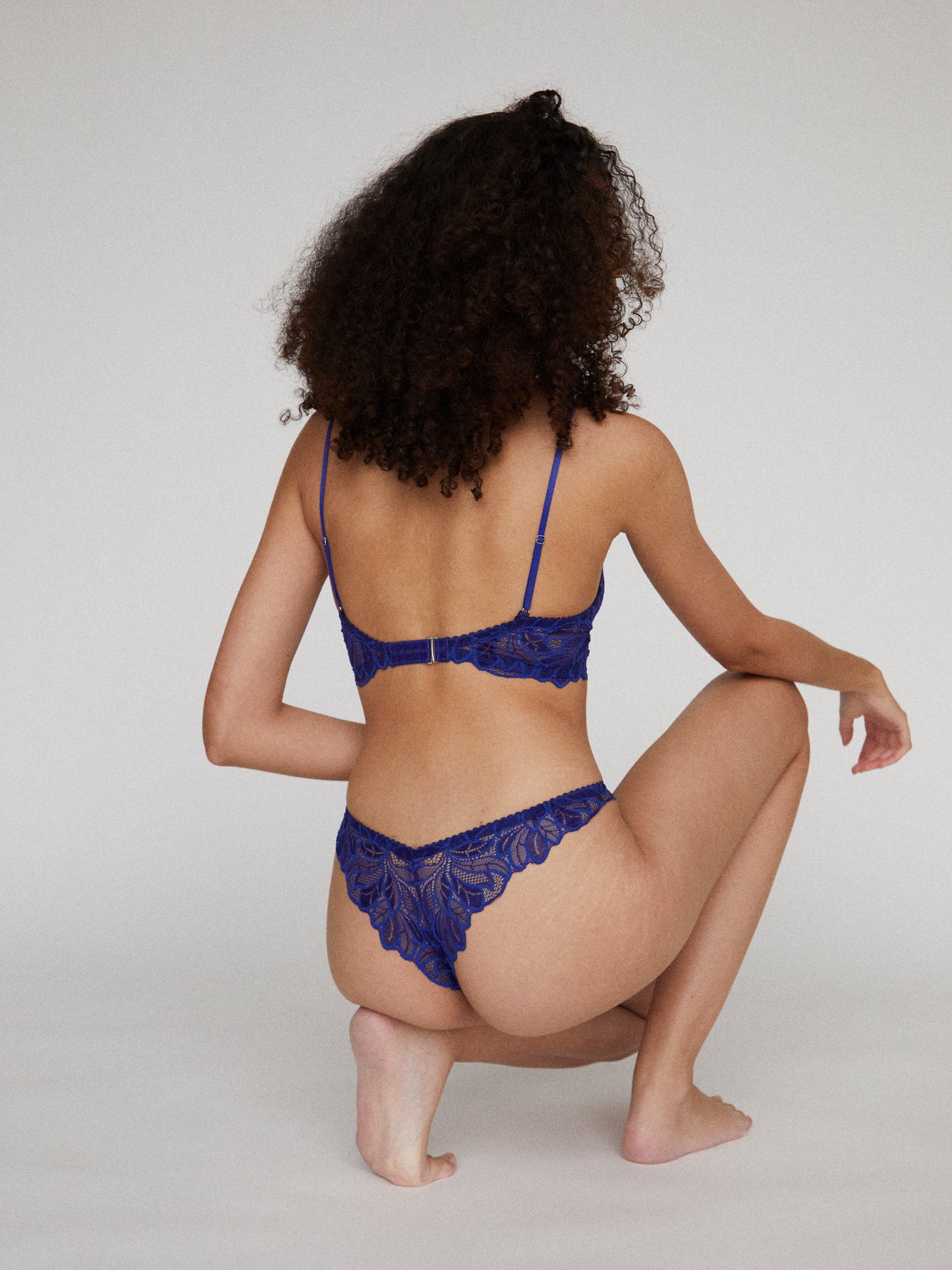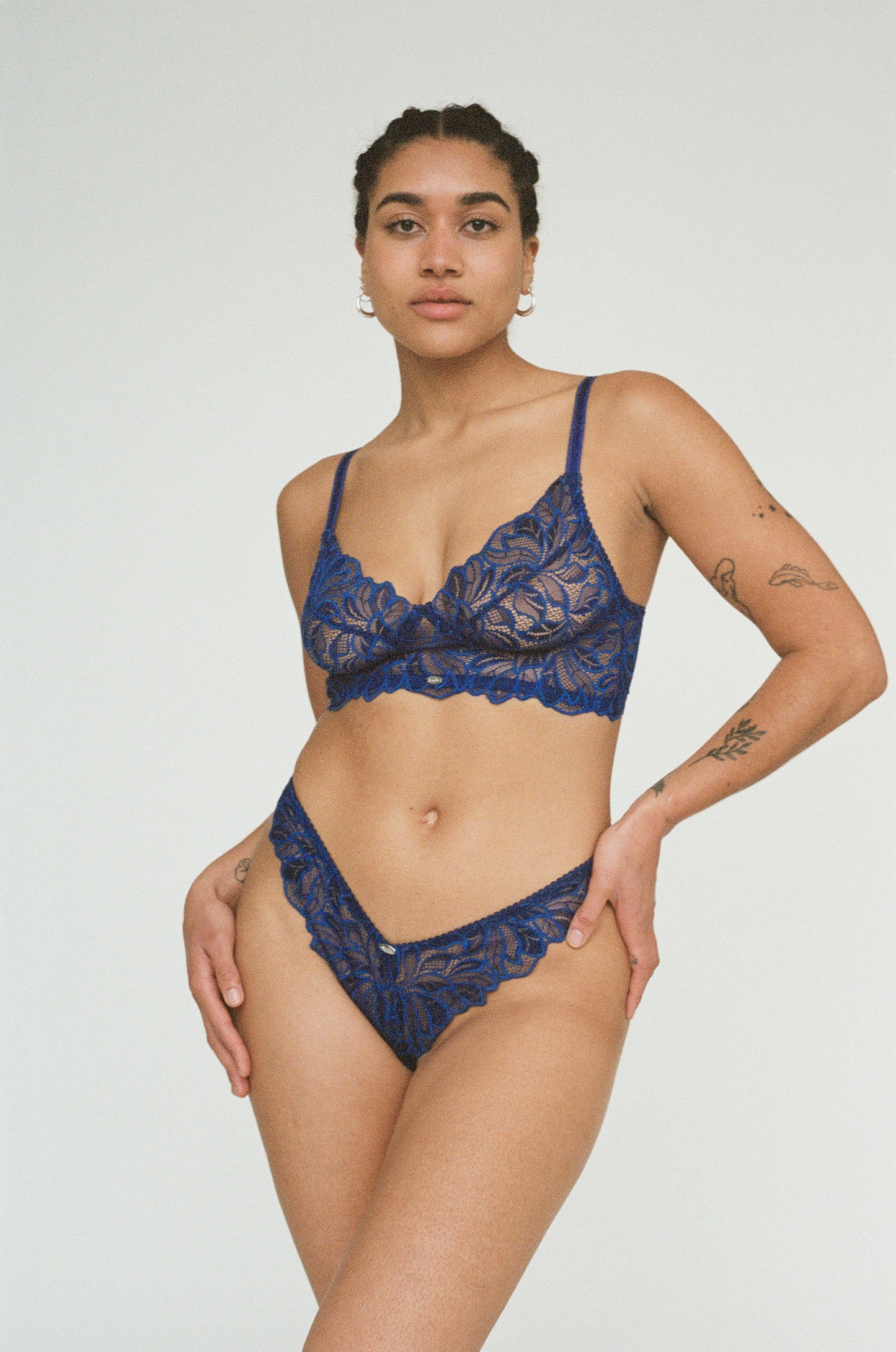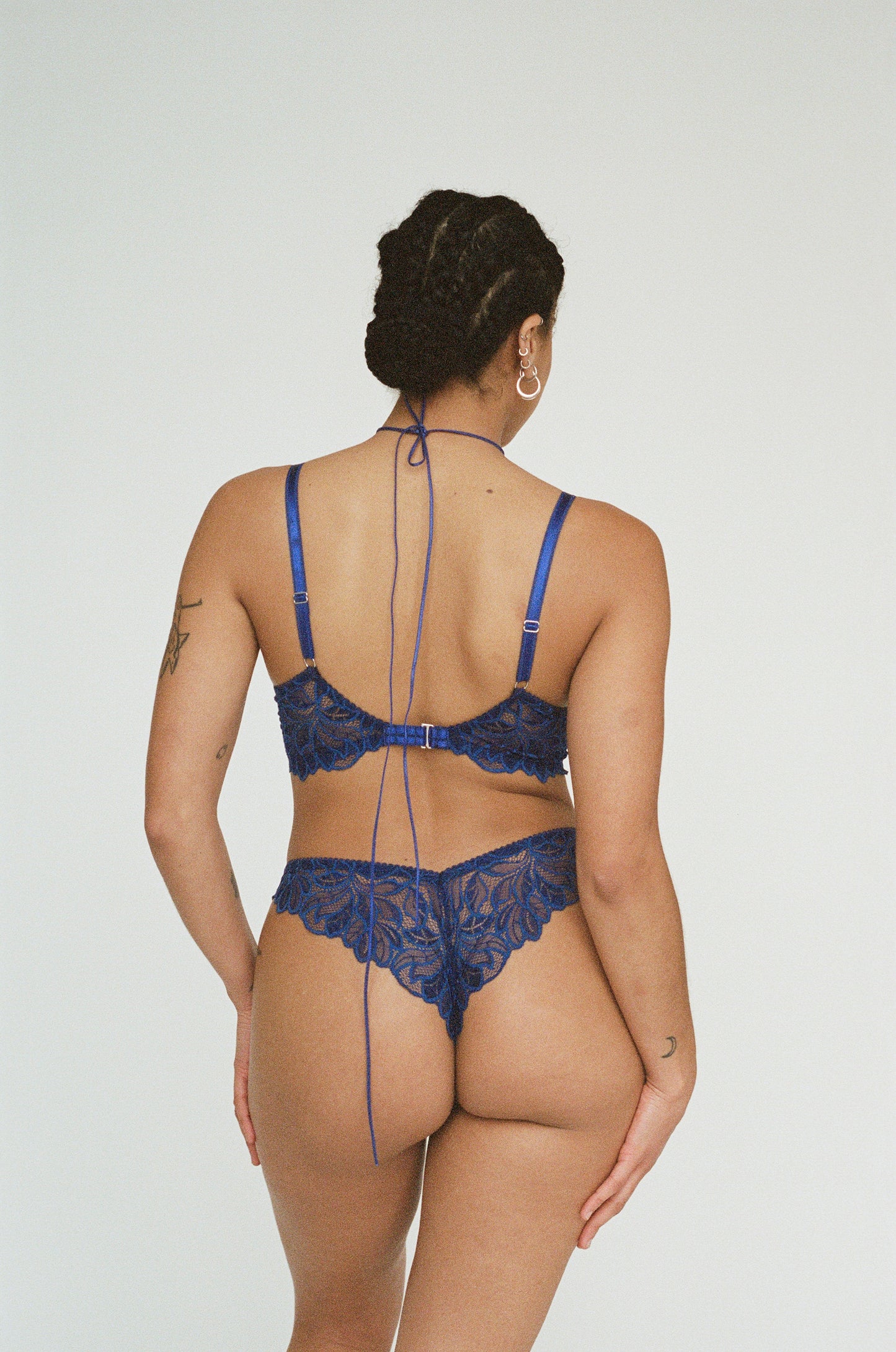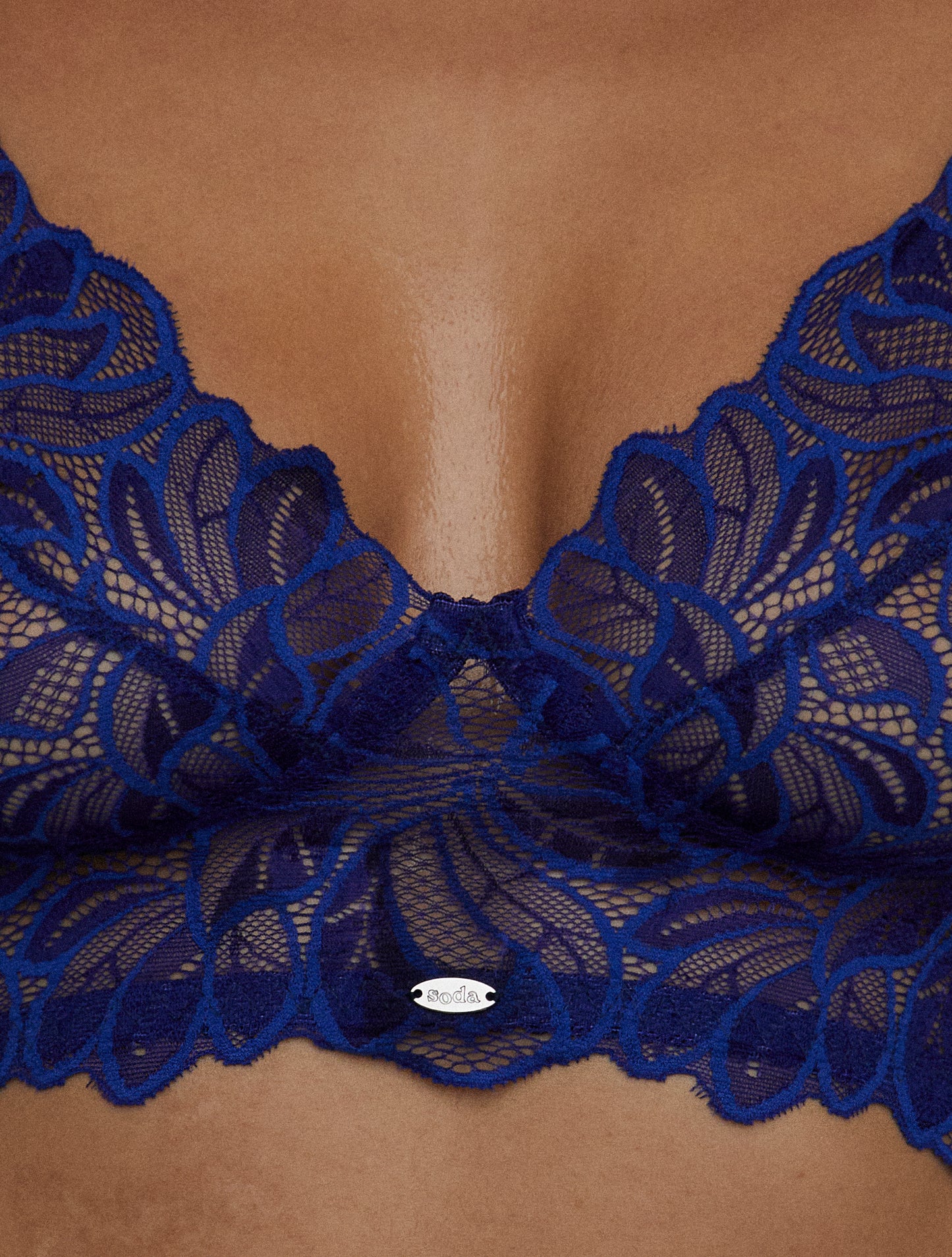 Size Guide Softbra
Here you will find a short overview of our cup sizes:
A and small B: XS or S for a retro vibe
B and small C: S or M for a retro vibe
C and small D: L or XL for a retro vibe
D: XL or help us testing the retro vibe and write to hello@sodalingerie.com
If you have a larger under bust circumference (80/85 in our sizes), the sizes "shift upwards". A and a small B turn into an S or M for a retro vibe. The under bust sizes of our soft bras are similar to those of other labels. For in-between sizes, we recommend the smaller size, as the material will soften slightly over time.
Still not sure which size fits you? Then take a look at our Size Guide.